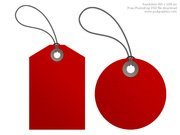 Webpages Related to the Tag Birds
Birds are a group of warm-blooded vertebrates constituting the class Aves. They are characterized by feathers, toothless beaked jaws, the laying of hard-shelled eggs, a high metabolic rate, a four-chambered heart, and a strong yet lightweight skeleton. Birds are unique in having feathers, the major characteristic that distinguishes them from all other animals. Although all birds have wings, a few species can't fly. Here are some fun online games tagged with the keyword bird or birds.
Turn to PlayBoardGameOnline.com if you looking for Birds
Not only can you find Birds at PlayBoardGameOnline.com. PlayBoardGameOnline.com is your number one source on the Internet for free board games. We are dedicated to giving you the very best of online board games. Founded in July 2008, our passion is to have fun. We serve gamers of all ages all over the world, and are thrilled to be a part of the online gaming community. We hope you enjoy our online board games as much as we enjoy offering them to you.