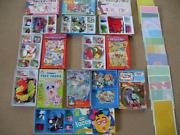 Play Board Games Online - Play Fun Free Board Web Game
Your sources for free fun online board game entertainment. All our html5 board games are free for you to play (you don't even have to register to be a member, as on several other gaming sites). Fun online board games bring friends and family together virtually, providing a delightful and interactive way to bond and compete from the comfort of your own screens. To make our fun html5 games easier for you to find, we have chosen to divide our free online board games into eight categories: Cards, Checkers, Chess, Dice, Mahjong, Sudoku, Word, and Other Board Games.
Exciting and Fun Html5 Board Games Online
Exciting and fun html5 board games online offer an immersive and enjoyable gaming experience right from your web browser. These modern digital adaptations of classic board games, such as chess, Scrabble, or Settlers of Catan, bring the thrill of tabletop gaming to the virtual world. With their user-friendly interfaces and engaging graphics, these games allow players to connect with friends or opponents from around the globe, making every move a strategic challenge. What's more, html5 technology ensures cross-platform compatibility, enabling you to play on various devices, from desktop computers to smartphones, anytime, anywhere. Whether you're a board game enthusiast or a casual gamer, these html5 board games provide hours of entertainment, fostering social interaction and strategic thinking in a digital, multiplayer setting.
Play Free Html5 Board Game Online
A html5 board game is a web game that involves counters or pieces moved or placed on a pre-marked surface or "board", according to a set of rules. Thye can be based on pure strategy, chance (e.g. rolling dice) or a mixture of the two, and usually have a goal that a player aims to achieve. Early board games represented a battle between two armies, and most current ones are still based on defeating opposing players in terms of counters, winning position or accrual of points (often expressed as in-game currency). There are many different types and styles of board games. Their representation of real-life situations can range from having no inherent theme, as with checkers, to having a specific theme and narrative, as with Cluedo. Rules can range from the very simple, as in Tic-tac-toe, to those describing a game universe in great detail, as in Dungeons & Dragons (although most of the latter are role-playing games where the board is secondary to the game, helping to visualize the game scenario). Each html5 board game involve both luck and strategy. But an important feature of them is the amount of randomness/luck involved, as opposed to skill. Another important feature of a game is the importance of diplomacy, i.e. players making deals with each other.
Why we Still Love to Play Board Games
With all the technology surrounding us, people are still sitting down together and are enjoying playing a board game. It is a part of mankind to play a board game. We played in the Stone Age. We played in Roman times. They are a fun escape from the everyday grind, and they're intellectually challenging. Every day we work hard and we make mistakes and we are punished for those mistakes. Board Games take us to another role where you can make mistakes and you don't get punished for them. You can always start another game. It is exactly the same on our website, if you enjoy a new challenge, then you can always start another fun html5 board game.