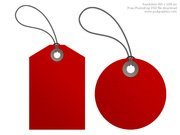 Webpages Related to the Tag Discard
To discard something means to get rid of it. The term originally referred to throwing away a card in card playing. Discarding can be used in a broader sense to describe getting rid of something that is no longer useful or desirable34. Examples of things that can be discarded include old clothes, food containers, and bottles. The term can also be used figuratively, such as discarding all thought of promotion. In dominoes, discard refers to a tile that a player plays face up on the table. The tile is no longer in the player's hand and is available for other players to play off of. Here are some fun online games tagged with the keyword discard.
Turn to PlayBoardGameOnline.com if you looking for Discard
Not only can you find Discard at PlayBoardGameOnline.com. PlayBoardGameOnline.com is your number one source on the Internet for free board games. We are dedicated to giving you the very best of online board games. Founded in July 2008, our passion is to have fun. We serve gamers of all ages all over the world, and are thrilled to be a part of the online gaming community. We hope you enjoy our online board games as much as we enjoy offering them to you.