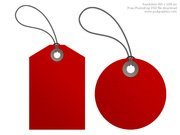 Webpages Related to the Tag Giraffes
Giraffes are the tallest living terrestrial animal and the largest ruminant on Earth. They are native to Africa and belong to the genus Giraffa. Traditionally, giraffes were thought to be one species, Giraffa camelopardalis, with nine subspecies. Giraffes are quadrupeds, four-legged hooved mammals who roam the savannas and woodlands of Africa. Their long necks, richly patterned coats, and stubby ossicones on their heads make them the most easily recognizable of all the animals on earth. Males (bulls) may exceed 5.5 meters (18 feet) in height, and the tallest females (cows) are about 4.5 meters. Using prehensile tongues almost half a meter long, they are able to browse foliage almost six meters from the ground. Here are some fun online games tagged with the keyword giraffe or giraffes.
Turn to PlayBoardGameOnline.com if you looking for Giraffes
Not only can you find Giraffes at PlayBoardGameOnline.com. PlayBoardGameOnline.com is your number one source on the Internet for free board games. We are dedicated to giving you the very best of online board games. Founded in July 2008, our passion is to have fun. We serve gamers of all ages all over the world, and are thrilled to be a part of the online gaming community. We hope you enjoy our online board games as much as we enjoy offering them to you.