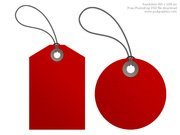 Webpages Related to the Tag Hawaii
Hawaii is the only US state composed entirely of islands. These islands are volcanic islands (meaning they came into being due to the violent volcanic activity in the region and when the molten magma cools down and forms new land). Hawaii has one of the world's most diverse population mixes. There is no majority - everyone is in minority. Hawaii is the most isolated population center on Earth: It's about 2,400 miles from the Mainland U.S., the closest landmass. Because of that, it has its own time zone, Hawaii Standard Time, and does not observe daylight saving time. Here are some fun online games tagged with the keyword Hawaii.
Turn to PlayBoardGameOnline.com if you looking for Hawaii
Not only can you find Hawaii at PlayBoardGameOnline.com. PlayBoardGameOnline.com is your number one source on the Internet for free board games. We are dedicated to giving you the very best of online board games. Founded in July 2008, our passion is to have fun. We serve gamers of all ages all over the world, and are thrilled to be a part of the online gaming community. We hope you enjoy our online board games as much as we enjoy offering them to you.