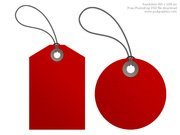 Webpages Related to the Tag Tile
In games, a tile is a small image that acts like a puzzle piece of art for building larger images. A map is a grouping of tiles put together to create a visually appealing section (like a level or area). Traditional tile-based games use small tiles as playing pieces for gambling or entertainment games. A tile-based video game is a type of video or video game where the playing area consists of small square (or, much less often, rectangular, parallelogram, or hexagonal) graphic images referred to as tiles laid out in a grid. Here are some fun online games tagged with the keyword tile or tiles.
Turn to PlayBoardGameOnline.com if you looking for Tile
Not only can you find Tile at PlayBoardGameOnline.com. PlayBoardGameOnline.com is your number one source on the Internet for free board games. We are dedicated to giving you the very best of online board games. Founded in July 2008, our passion is to have fun. We serve gamers of all ages all over the world, and are thrilled to be a part of the online gaming community. We hope you enjoy our online board games as much as we enjoy offering them to you.