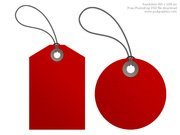 Webpages Related to the Tag Wasp
A wasp is any insect of the narrow-waisted suborder Apocrita of the order Hymenoptera which is neither a bee nor an ant. Wasps are distinguished from the ants and bees of Apocrita by various behavioral and physical characteristics, particularly their possession of a slender, smooth body and legs with relatively few hairs. Wasp Solitaire is a variation of Scorpion Solitaire that also lends its roots to Spider Solitaire. The goal is to create 4 stacks of similarly suited cards from King to Ace. Since this version of wasp solitaire just uses one suit, it is the easiest.
Turn to PlayBoardGameOnline.com if you looking for Wasp
Not only can you find Wasp at PlayBoardGameOnline.com. PlayBoardGameOnline.com is your number one source on the Internet for free board games. We are dedicated to giving you the very best of online board games. Founded in July 2008, our passion is to have fun. We serve gamers of all ages all over the world, and are thrilled to be a part of the online gaming community. We hope you enjoy our online board games as much as we enjoy offering them to you.