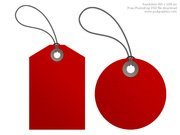 Webpages Related to the Tag Yukon
Yukon is a territory of northwestern Canada, an area of rugged mountains and high plateaus. It is bounded by the Northwest Territories to the east, by British Columbia to the south, and by the U.S. state of Alaska to the west, and it extends northward above the Arctic Circle to the Beaufort Sea. Yukon is also the name of a card solitaire game. Yukon solitaire is a type of patience or solitaire card game using a single deck of playing cards like Klondike, but there is no deck or stock, and manipulation of the tableau works differently. The goal of Yukon Solitaire is to move all cards to the four Foundation piles from Ace to King in the same suit. In Yukon solitaire, you can move groups of cards regardless of their order. This makes it fundamentally different from Klondike or so-called normal solitaire. You'll also note that Yukon solitaire doesn't have a stock or waste pile, which means everything is on the table.
Turn to PlayBoardGameOnline.com if you looking for Yukon
Not only can you find Yukon at PlayBoardGameOnline.com. PlayBoardGameOnline.com is your number one source on the Internet for free board games. We are dedicated to giving you the very best of online board games. Founded in July 2008, our passion is to have fun. We serve gamers of all ages all over the world, and are thrilled to be a part of the online gaming community. We hope you enjoy our online board games as much as we enjoy offering them to you.