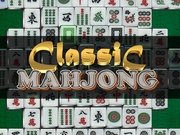 Classic Mahjong Game Online - Play Free Mahjong Board Games
This is the classic remake of one the most popular games in computer history. It is an online game that follows the traditional free online mahjong games. You are supposed to remove the tiles in the game that have a similar symbol on the face. The symbols include all those which are found in the table mahjong game; The Characters, The Bamboos, The Circles, The Dragons, The winds, The Seasons, and the Flowers. You do not need to know what these mean, but all you have to do is match the tiles and clear the whole board. In order to clear the tiles, you have to match those which are not blocked on the left or the right edges. They should also not have other tiles laying on top oft them. It is an easy sounding concept, but it requires a lot of concentration and attention. Have fun!
16,376 play times
How to Play Classic Mahjong Game
Use mouse or touch pad to play this game. All you have to do is remove pair of tiles until the board is empty.
The Development of Mahjong Board Game
Many people argue that the development of mahjong was perfected in between 1910 and 1920. They say that this was the version that had the physical aesthetic beauty as well as perfect mathematical sense. Many people who write about this board game say that this was the most perfect version of mahjong and many people who really love the game say that the modifications that came after this period ruined that beauty. There were a number of variations of the game, and the Chinese played them all, depending on what was at stake. They also had regional variations in the rules of the boardgame. The mahjong of 1920 did not have a clear cut definition, and it was unregulated as it is today, but still people say that it was the best version ever. Today mahjong has taken regional changes. A Chinese family in china will play a different mahjong from that played by a Chinese family in America. However, the online version maintains most of their form, and you only find a few differences here and there, as developers try to make the game more diverse. This is a free online mahjong game that you will enjoy on several evening when you are alone.