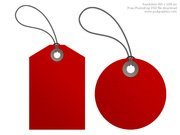 Webpages Related to the Tag Brain
Once in a while you need to wake up your brains and give them some new information. This is how the brains stay active and you can learn better. This is for younger and older people as well, because you're never too old to learn. Test your memory with games in which you need to remember things, like the famous Memory game or Remember Colors. In the Hacking the Vault games you have to think well about the actions you need to take. Are you curious how smart you are? Test it in the IQ tests.
Turn to PlayBoardGameOnline.com if you looking for Brain
Not only can you find Brain at PlayBoardGameOnline.com. PlayBoardGameOnline.com is your number one source on the Internet for free board games. We are dedicated to giving you the very best of online board games. Founded in July 2008, our passion is to have fun. We serve gamers of all ages all over the world, and are thrilled to be a part of the online gaming community. We hope you enjoy our online board games as much as we enjoy offering them to you.