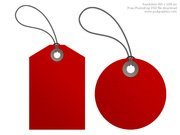 Webpages Related to the Tag Dominos
Dominoes is a family of tile-based games played with gaming pieces. Each domino is a rectangular tile, usually with a line dividing its face into two square ends. Each end is marked with a number of spots (also called pips or dots) or is blank. The backs of the tiles in a set are indistinguishable, either blank or having some common design. The origin of dominoes is not clear. Some historians believe that the game originated in China in the 12th century, while others believe that it was first played in Egypt or Arabia. Here are some fun web games tagged with the keyword domino or dominoes.
Turn to PlayBoardGameOnline.com if you looking for Dominos
Not only can you find Dominos at PlayBoardGameOnline.com. PlayBoardGameOnline.com is your number one source on the Internet for free board games. We are dedicated to giving you the very best of online board games. Founded in July 2008, our passion is to have fun. We serve gamers of all ages all over the world, and are thrilled to be a part of the online gaming community. We hope you enjoy our online board games as much as we enjoy offering them to you.