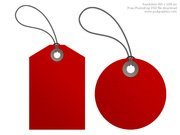 Webpages Related to the Tag Uno
UNO is a card game that is similar to Crazy Eights. The game derives its name from the number one in Italian and Spanish. The reason is that when playing UNO, if a player has one card in hand and doesn't scream UNO! they must pick up all the cards if someone points it out. The game is played by matching and then discarding the cards in one's hand till none are left. Since its inception, there are now many versions of UNO that one can play. Here are the rules of the original or classic UNO: The game is for 2-10 players, ages 7 and up. Each player starts with seven cards. The remaining cards are placed face down to form a draw pile. The top card of the draw pile is turned over to begin a discard pile. Players must match the card in the discard pile by either color or number. If a player cannot match the card in the discard pile, they must draw a card from the draw pile. If a player has only one card left in their hand, they must say UNO out loud before their next turn. The first player to get rid of all their cards wins. Here are some fun online games tagged with the keyword UNO.
Turn to PlayBoardGameOnline.com if you looking for Uno
Not only can you find Uno at PlayBoardGameOnline.com. PlayBoardGameOnline.com is your number one source on the Internet for free board games. We are dedicated to giving you the very best of online board games. Founded in July 2008, our passion is to have fun. We serve gamers of all ages all over the world, and are thrilled to be a part of the online gaming community. We hope you enjoy our online board games as much as we enjoy offering them to you.